There's No Better Value Office Removals Firm in Richmond!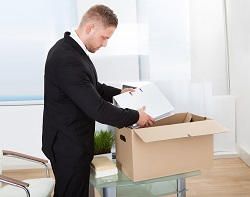 Removals Richmond has a history of providing superior commercial removals services in Richmond, TW9. We are centrally located allowing us to respond to the office moving requirements of our customers who have businesses in the TW10 region. Relocating an office can be extremely complicated and stressful but we've been in the game for over ten years and make light work of the heaviest jobs. Our experienced teams are available to relocate your business with minimum fuss and maximum value. We'll protect your confidentiality too! For the most cost-effective professional service call
and reserve your appointment now!
We Are Office Movers Who Can Be Trusted
We background check all our staff to ensure our customers' peace of mind during commercial relocations. Your whole business is contained in your office and there is information that must be protected to ensure your confidentiality at all times. We've been in the office removals business for more than a decade and our reputation as being 100% trustworthy is impeccable. Because our staff can be trusted, we can undertake your office move when you are not working so that you don't lose any time when it counts! Let us relocate you while you put your feet up and what's more, we'll give you an amazing deal! Call us today for a free consultation.
We Can Move Your Staff Too with Our Great Value Employee Relocation Service
If you are moving your offices to a distant location and it's necessary to move your employees too, we can help you! With years' experience in the game we can handle the most complicated commercial removals and guarantee the best price you'll find anywhere in Richmond. It takes a lot of experience and skill to organise and schedule a seamless move, particularly when it involves offices and employees! If you call our experienced advisors they will take you through your requirements step by step so that we give you an accurate and unbelievably low price! What are you waiting for? Pick up the phone and call us on
today for a price you won't believe!
Our Great Value Prices Are Second To None!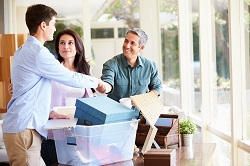 We know that our professional office removals services are the cheapest in Richmond! That's why our customers come back to us again and again when they need to relocate their businesses. We've dedicated ourselves over the years to building relationships with local businesses that we've relocated. That's why our name is recognised throughout the area and always associated with professionalism and great value for money. We have grown on the back of great customer recommendations and word of mouth. Why don't you find out what makes us the best office movers in the business, let alone the district and call us without delay.
Are You Planning On Moving Office? Book Our Services Now!
Removals Richmond's reputation for great value professional commercial relocation is built on solid customer service. Throughout the TW9 district our vehicles are recognised because we've moved so many businesses in the area, we've made lots of friends on the way. We don't want to be here today and gone tomorrow and that's why we're still around after a decade! If you have a business anywhere in TW10 and need trusted and reliable office moving services, you need to call us now. We'll give you one price and stick to it. There are no hidden charges or nasty surprises when you hire our office removals services. What are you waiting for?! Call us now on
for a no obligation free quotation. We guarantee you won't find anyone better!