Removals Richmond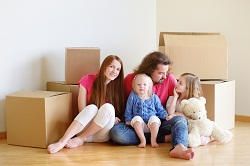 So you have decided to relocate your office space, or you have decided that moving house is the way forward. The problem now is, where on earth do you start? Relocation of any type, whether it is residential or business, is problematic at the best of times. Luckily, there is a removal company that can give you invaluable support through the entire process if you so need it. Removals Richmond prides itself on being the best removal company in Richmond. We strongly believe that movers in Richmond should not have to go it alone when relocating to a new property because there is frankly too much responsibility. Why not let an experienced, customer-friendly removal company give you some assistance when you most need it. It doesn't matter what type of move it is you are planning on undertaking because we have experience in every mode of removal imaginable. If you want to learn more about us, and maybe see if we can help you out, just call us on 020 8746 9623 and we will be as flexible as possible with regards to your requests and needs.

After originally starting in Richmond, we have since branched out to all of London, the United Kingdom and can even give help to those of you planning a move overseas. Our experience in the removal business means that we have an insight that few removal companies can boast. Whether we are helping you plan a move, giving you assistance with packaging, or providing you with storage space, it all comes from our accumulated knowledge of the industry over the years. You shouldn't settle for any old man with a van who just does it as a side job, you should settle for a company that has made removals its sole point of pride since it came into being. All of our staff are expertly trained for all aspects of the removal process and therefore can offer unbeatable help to all of our customers, no matter what the problem. You don't have to worry about your removal man being unprofessional, because each and every one of our employees are professionals to the core.

Essentially, we aim to give movers the most relaxing stress-free relocation process they could possibly hope for. Gone are the days of tearing your hair out because of the problems that moving property invariably throws up. Our goal is to give affordable, extensive removal services to anybody who wants it in the Richmond area, throughout the United Kingdom and Europe too. We firmly believe that we can change the expectations of people moving house from that of trepidation, to expectation and excitement. People who are moving home, or moving office, should be able to enjoy the excitement that a new adventure should bring. They should not be wallowing in despair at the thought of all the problems they will have to face. By hiring us, you will be able to fully appreciate the side of relocating that very few people get to enjoy. Primarily then, by providing you with workers who value customer satisfaction above anything else, and by providing this at an extremely reasonable price, you can finally sit back and relax while others do the work for you.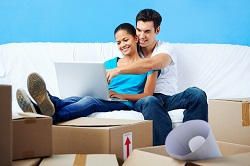 There are several ways in which we help the average person planning on moving house or relocating their business. Firstly, we can give invaluable assistance when it comes to planning the move itself. Before a box is packed or a van loaded, it is utterly necessary to have planned out every single aspect of your move. This ranges from contacting your insurance company, to making sure you have enough boxes to contain what you want to transport to the final destination. If you prepare sufficiently, well-before the move is started, then it should transpire without any problems whatsoever, and you will save time and money too. In a time where financial austerity is the golden idea, this should not be overlooked. We also provide a fantastic pre-move packaging service. Pckaging is arguably the least enjoyable aspect of relocating because of the monotony of it. With this firmly in mind, we can help you get it done quicker and more efficiently meaning you have more time to do other things, like choose the wallpaper for your new living room! All of our staff are extremely well-versed in handling other peoples' possessions, and have proven to be a safer option than when movers try to do it themselves. We actually cut down the chance of breakages and damages, which will save you money and stress in the long run. We can provide you with all the necessary material for packaging too, from wardrobe boxes to furniture wrapping, we make sure you are fully equipped to undertake the operation. Our packaging service is, again, aimed at being affordable to all who need it. In terms of the relocation and transportation, we can take care of everything. You won't have to worry about getting sofas stuck in doorways, or having to take apart beds because we can do it for you. All of our vans, too, are spacious and well-maintained, ensuring that the removal can be finished quickly and safely. If you need a place to store excess furniture, or if you are waiting for the decorating to be finished, we also provide secure and safe storage facilities for all of our customers.

A removal company that does all of this, without batting an eyelid, is one that all movers should have available to them. Removals Richmond are a professional removal company that will make your life a lot easier if you are moving house or moving office. London removals have never been so simple or well-assisted. Call us on 020 8746 9623 and we will do everything we can to help you.