Packaging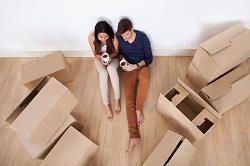 Packaging is regularly the most difficult of aspects when it comes to moving house or office. People forget that it takes a great deal of organisation and that if it is done as a half job then the rest of the move will probably not be very smooth. With Removals Richmond's help, however, you ensure that your relocation will be stress and problem-free. We offer a comprehensive packaging service, on top of our removal and storage services, that can benefit movers enormously. If you wish to get a free quote from us with regards to our packaging service then call us on
and tell us what you need, we'll do everything in our power to help.

Before you even start packing there are some essential steps you need to take to make sure everything goes smoothly. First of all you need to decide what to take with you and what to get rid off. People tend to forget that items accumulate rapidly and when it comes to moving all of these excess belongings need to be dealt with. You can get rid of them by merely throwing them away, selling them or giving them to people you know. You should also call your insurance company to check which items are covered by your plan. Accidents are unfortunate and undesirable, but they can happen and you should make sure that you will get something back if an accident does occur. Finally, make sure that you have organised all of your belongings in the context of what location they will be placed at your new property. That is, everything that is for one particular bedroom, should be placed in the same boxes. This avoids confusion and saves time for unloading and unpacking at the other end. Make sure you label all of the boxes with the contents of the box, the boxes intended location, and whether or not the content is fragile. All of this means that you are set up perfectly to enjoy a stress-free move.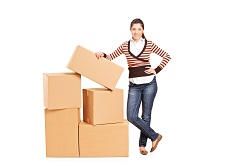 However, packaging is more than just preparation, although that is probably the most important part of it. There is also the practical side too. Rather than tackle all of this on your own, we can help by providing you with all the necessary materials needed for the packaging process. This includes boxes, tape, packing paper, bubble wrap, wardrobe boxes and furniture covers. If you have all of this then the likelihood of something being damaged is significantly reduced. Our staff have huge experience of the removals business and have therefore handled every kind of item known to man. It doesn't matter if you are a collecter of antiques, a purveyor of fine wines, or you have a brand new widescreen television in every room, we can ensure they are packed away safely and securely. We understand how important it is to keep our customers happy, and all of our staff are extremely friendly as well as being utterly efficient and professional with their jobs.

If you want to take advantage of this service, which is available at an extremely reasonable price, then just call us on
. We will be as flexible as possible when it comes to your needs but if you ring with plenty of time to spare then you have a better chance of getting what you want. Remember, you don't have to go through the tedium of packing alone when we can help you out.